Cable structures
Cable structures
ALTYNTEKH company presents cable constructions of various types and configurations for laying engineering networks of industrial and civil construction.
Services

Consultation and selection of options

Preliminary cost estimation

Supply equipment

Mounting

Adjustment equipment
Get the calculation
cable structures
free!
Tray options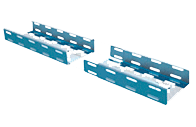 Perforated
tray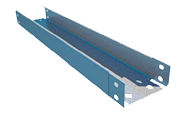 Unperforated
tray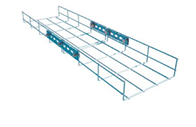 Wire
tray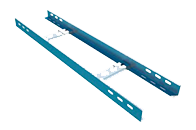 Ladder
tray
ADVANTAGES OF METAL TRAYS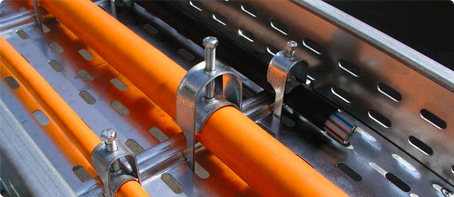 Besides metal trays are also presented at the market trays for making of cable routes from PVC and various composite materials however:
Only metal trays provide protection of cable routes from electromagnetic hindrances.
The wire, as well as sheet tray, creates effect "cages Faraday" and significantly reduces electromagnetic hindrances.
Use of different technologies on galvanizing of steel structures are reached various characteristics which allow at design of cable routes to choose the most suitable option for you:
The steel zinced by Sendzimir's method - economic option of laying of cable routes in nonaggressive environments.
Hot galvanization after production - approaches for objects of moderate impurity (industrial enterprises of the chemical and food industry).
Stainless steel - for the industrial enterprises with hostile environment.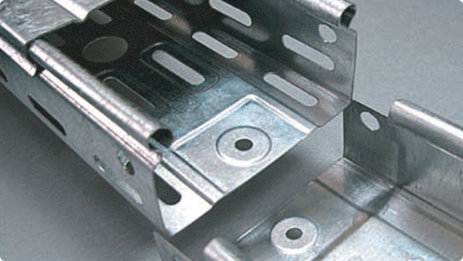 Natural rigidity of material allows considerably to reduce quantity of points of fastening of cable routes, what leads to increase in speed of installation of cable routes.
Only metal trays provide protection of cable routes from electromagnetic hindrances.
At the correct selection of option of the cable route the guaranteed service life of cable routes reaches 20 years.
MAIN CHARACTERISTICS
Main characteristics for all series:
The Quick Installation system - patented system of connection which it is considerable convicts installation of cable routes.
The choice by the sizes of our cable systems
Full set of additional systems for turn and a branching
Possibility of coloring of cable routes in the RAL colors
Protection class
Protection class IP IP00: Direct sections and accessories without covers IP20: The punched direct sections and accessories with the established cover IP30: Direct sections without perforation and accessories with the established cover
Metal trays intend for laying wires and cable routes up to 1000B when performing open electroconductings and laying of cable lines. .

Download catalog
Order consultation
our experts having called by phone:
+7-777-179-94-95
Or leave your contacts, we will contact you