Videowalls
Video walls
DLP screens

Projection DLP-cubes are one of the best offers on the market in terms of price to quality ratio. Modern modular design, ease of installation and extensive functionality make them indispensable for use in dispatch situation centers, control and monitoring centers, emergency services, etc.

 

LCD screens

Specialized seamless LCD panels are a common standard for building video walls. The most "popular" sizes are 47 and 55 inches. Modern LCD panels allow you to build video walls with an seam thickness up to 3.7 mm, have high brightness, contrast and resolution, as well as a large viewing angle. These indicators lead not only to the possibility of creating solid homogeneous quality images, but also provide astonishing detail of the picture.

 

Main screen sizes: 40", 45", 47", 55", 70", 82" DLP screen features:
24/7 continuous operation.
Long continuous service life due to the introduction of LED light sources
Resistant to long-term display of static video information
Seamless connection gap ≤ 0.2mm
Intelligent color and brightness adjustment
Laser and LED backlighting

Special versions: Front or rear access to LED video cubes Curved video wall

 

Basic screen sizes: 4:3 50", 60", 67", 70", 80", 84", 16:9 50", 60", 70 LCD screen features
Industrial Performance Screen
24/7 continuous operation with dynamic images
Direct LED backlight with low power consumption
Wide 178° viewing angle
No burn-in of screen areas in case of static image (in comparison to plasma panels)
Narrow bezel (compared to conventional LCD)
Thin and light body
FHD resolution (1920 x 1080), high contrast and high brightness

Special versions: Video wall with front access Touch screen Curved screen
What we offer
Altyntech LLP is the official dealer of Triolion - China's leading manufacturer and installer of Collective video screens (video walls).Company Altyntech offers you a full range of services for the calculation, delivery and installation of equipment for video walls.
1.

Consultation and selection of options

2.

Preliminary cost calculation

3.

Equipment delivery

4.

Mounting

5.

Equipment tune-up

6.

Warranty service

7.

Post warranty service..
Get the calculation
video walls for free!
Equipment
You can also order any equipment from us
separately with delivery to any city in Kazakhstan
LCD screens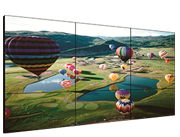 DLP screens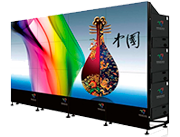 Controllers and others
переферийные устройства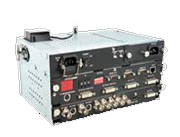 Order consultation
our experts having called by phone:
+7-777-179-94-95
Or leave your contacts, we will contact you